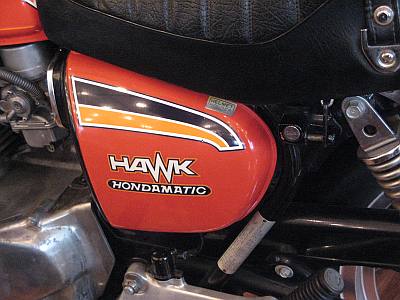 Honda Hawk - Two Gears, 400 cc - FUN
It had been a hard year. I had quit college in 1988, hooked up with the Girlfriend From Hell and made bad decision after bad decision. By November I was in Tacoma, staying in a friend's apartment while I looked for work as a recording engineer. There were no jobs and no jobs that paid. Finally, I was at an interview at Ironwood Studios when the guy interviewing me set me straight.
"First," he said. "You'll never get a job as recording engineer that pays." There were tons of kids living in their basements willing to work for free just to be around the music. They'd push brooms and learn the business from the inside. My trade school knowledge was fine, but the kid who hung out night after night would eventually get the nod. "Second," he said. "Go back to college. Get a degree in anything, it doesn't matter. A four year college degree shows you can stick with something for four years. It will give you an advantage in every job interview and no one will ask you what your degree is in."
Back at my buddy John's apartment, I told him and his roommate about what the guy at Ironwood had said. His roommate Pete jumped in. "Go back to college," he said. "College is the only place where you can bee poor and still have fun."
That was it. I drove from Tacoma straight over to WSU and signed up for classes scheduled to start in January. I crashed on a friends couch for a few days and got a crappy apartment. I was back. WSU called it a "leave of absence" since I only missed only one semester.
Money was tight. I took a bunch of jobs to pay the bills and put tuition on my credit card hoping that financial aid would pay things back. Eventually, I got a check and paid my bills. I had about $500 leftover.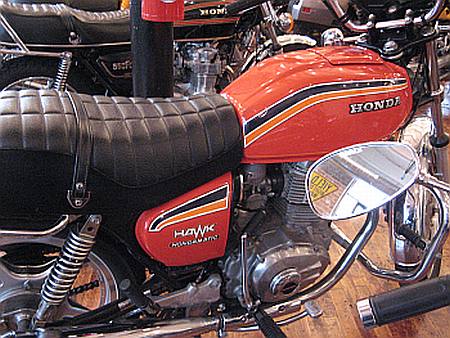 This bike is identical to mine - right down to the engine guard.
I had hung out at motorcycle shops for years. I would sit on bikes, ask questions. I think I stopped into Laplante Cycle on the way to My Office bar. Inside was the new bikes -- A Transalp, Pacific Coast, GB500 -- cool stuff, but way out of my price range. Out front stood a line of old bikes. It was orange, and as I threw a leg over, the dealer came out and said "It's an automatic."
An automatic motorcycle? I'd never heard of such a thing. He got the key and I took it for a ride. It was April, sunny and the road had a silver glare to it that I still remember. I had never ridden a real motorcycle and I was scared as hell, but this was a blast. This was a sign that 1989 was going to be a better year. That I had turned it around.
I wrote him a check and picked up a Nolan helmet and rode the thing home. It was Awesome!
I had buddies at the newspaper who were motorcycle riders. They made fun of my "scooter" but I had a blast on that thing. It had a crack in the front fender that rattled at speed and it leaked oil from some unknown place. Other than that it started and ran like a dream.
At the end of the school year, I borrowed my Step Father's truck and took it home. That summer I worked for Community Action Program in The Dalles. Rode it to work just about every day. The Gorge roads were perfect for motorcycles, but the winds buffeted the light bike around. I had a rubber goldfish keychain. I wore cowboy boots. I gave girls rides around town and through the hills above Lyle.
Best.
Summer.
Ever.
This orange bike looks exactly like my Honda Hawk
The next year at WSU I rode my bike until the now came, then stored it out back. At the end of the school year my big plan was to go up to Alaska and work in the Cannery. Make a bunch of money for school and for a new motorcycle. I had my sights set on a Harley 883 Hugger.
To get to Alaska, I had to pay my own airfare. That meant coming up with cash at the end of the school year. So I sold my Honda -- I still cringe just writing it -- sold it to a roommate who was graduating.
Alaska turned out to be a bust. I barely made enough to return to school. None was leftover for motorcycle payments. My first motorcycle, turned out to be my last.
That was 1990 - twenty years ago.